We may receive commissions when you buy through the links on our site. Full Disclaimer.
We all look forwards to those perfect family camping trips where we can stay closer to nature and get away from the hustle and bustle of our everyday lives. Camp meals are a special part of the fun. The delicious, tasty, irregular meals we eat away from our homes.
Kids could get fussy about food, so you have to consider them, especially when preparing meals. In this article, we'll show you some kid-friendly camping meals that you and your kids will enjoy.
READ: 3 Quick and Easy Meals to Prepare in Your Camping Trips
10 Easy Camping Meals for Kids
1. Pancakes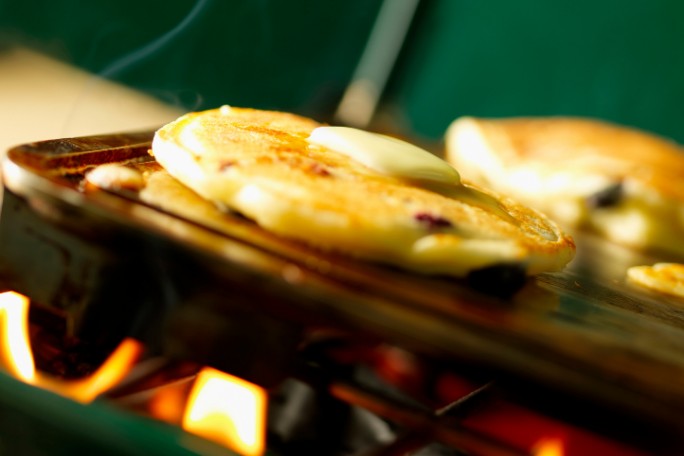 Everyone loves pancakes. Who doesn't like them? Pancakes are relatively easy to make, and they are a favorite of kids. The ingredients consist of flour, baking powder, powdered milk, sugar, salt, two eggs, berries, and water.
You can make the pancake mix yourself at home before heading for your camping trip. You can also buy the camping mix from any store.
Pour the pancake mix into a jar and add eggs and water to the mix. Mix them. Add very little oil or butter to a pan. Pour little pancake batter into the pan or skillet and fry till the pancakes turn slightly brown.
2. Tortillas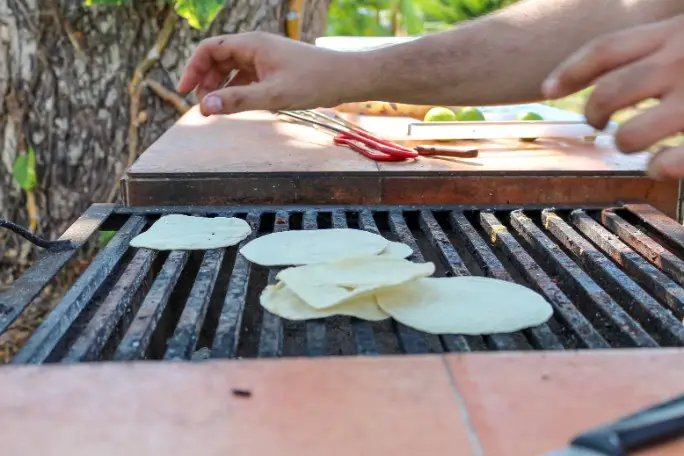 A tortilla is a meal that is very easy to make. It is a delicious meal that kids appreciate. The ingredients consist of a pack of tortilla wrap, peanut butter, walnuts, or a mixture of other nuts like almonds and fruits like apples and bananas.
Place a tortilla wrap and put it on a plate. Spread your peanut butter evenly all over the tortilla spread. Next, arrange fruit slices all over the spread. Add the nuts of your choice. Then roll the tortilla. Voila! Your meal is ready. That was easy to make, right?
3. Quesadillas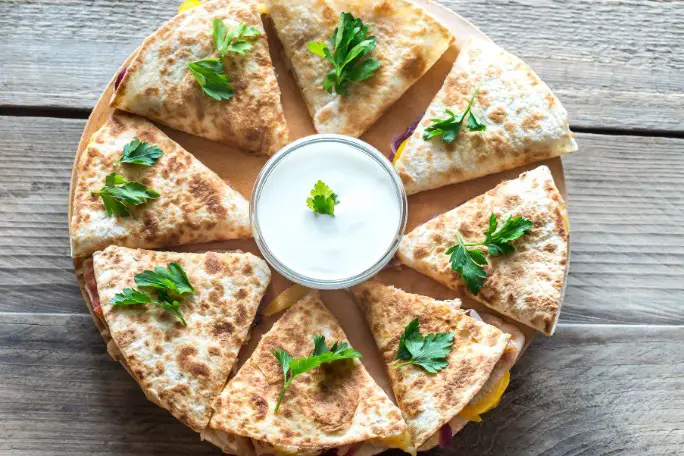 Quesadillas are tasty and easy to make by the campfire. To make them you need, tortillas, grilled and sliced chicken breasts, rinsed and drained black beans, shredded Mexican blend cheese, and a jar of Tostitos salsa con queso.
Spread the salsa con queso over the tortilla. Next, place some chicken over the tortilla. Sprinkle some black beans and cheese over the chicken. Fold the tortilla over to cover the ingredients. Place the quesadilla on an aluminum foil and leave the ends open.
Cook the quesadilla on the grills or campfire for some minutes. Remove from the fire and slice into four even pieces. Enjoy with your kids.
4. Tasty Bread Cups/Bowls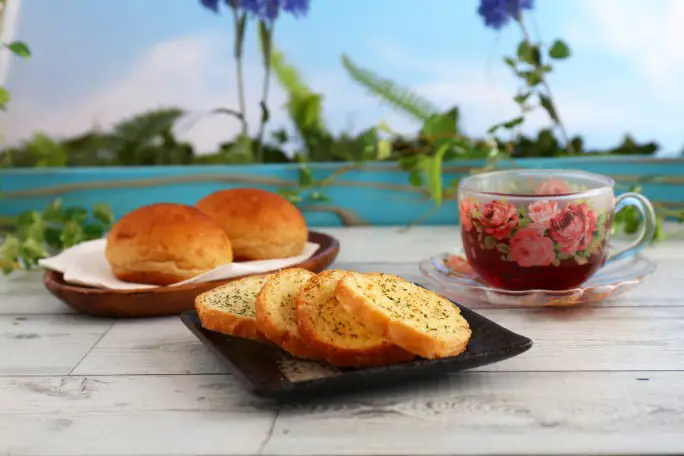 The ingredients of this meal include bread rolls, ham, eggs, cheese, and seasoning. It's nourishing and easy to make. Your kids will love it.
To prepare, cut off the top of your bread rolls and make them into cup-like slices. Set the top slice apart but don't throw it away as it will be the lid for your bread cup. Use a knife to make the center of the cup hollow.
Place a slice of ham at the bottom of the bread cup. Pour the contents of an egg next to the ham. Add one or two tablespoons of cheese next. Cover the bread cup and wrap it in aluminum foil.
Place the bread cup on a campfire grill and cook for about 20 to 25 minutes. Your cook time may vary depending on how hot your grills or fire is.          
5. Instant Oatmeal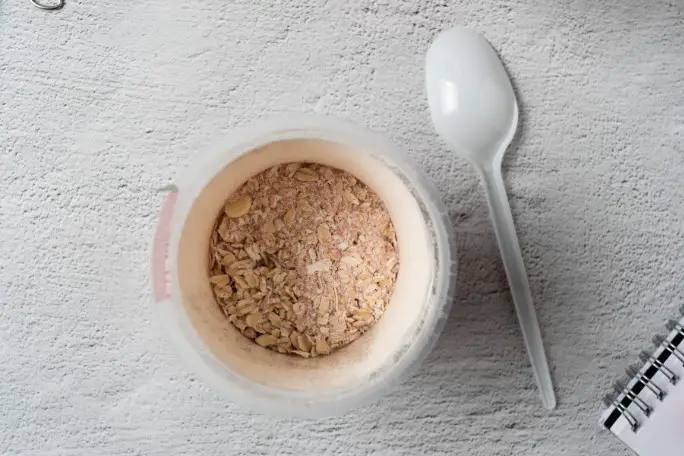 This meal consists of oats, milk, chia seeds, sugar, or any other sweetener like honey. You can also have dried strawberries, diced apples, dried blueberries, bananas, and other add-ons of your choice.
You can mix all these ingredients in a Ziplock bag at home before heading to the campsite. You can also pack along dried milk powder instead of liquid milk. This makes your packing easier.
Cook together for about two to three minutes, and your oatmeal is ready. Oatmeal is a nourishing and filling breakfast meal.
6. Tofu/Vegetable Skewers

This is an easy-to-make vegan meal. The ingredients consist of a pack of smoked tofu, mushrooms, One bell pepper, and onion, and two zucchinis. You'll also need skewer sticks.
Dice the tofu and chop other ingredients. Now, skewer them and sprinkle a little oil on them. And finally, place the skewers over your campfire or grill and cook for about 3 to 5 minutes.
Serve hot and enjoy.      
7. Hotdogs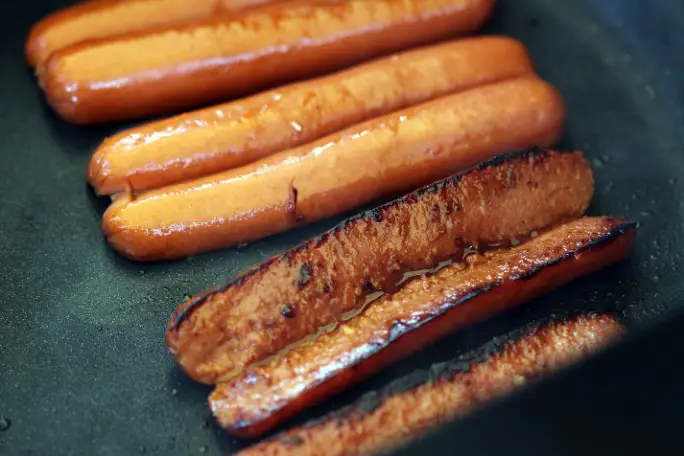 Hotdogs are quick and easy to make. And kids love them too. You can buy ready to eat hotdogs pack from a convenience store or supermarket before heading to the campsite. Cook the hotdogs over your campfire or grill and enjoy.
8. Burritos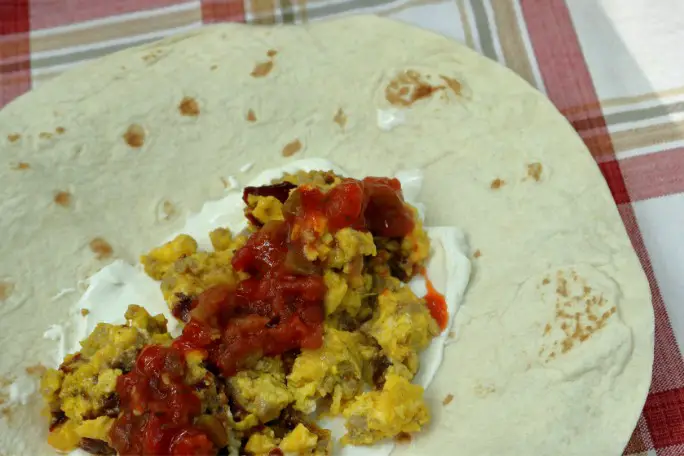 You could have burritos for lunch or dinner at the campsite. The ingredients include tortilla wraps, taco meat, a cup of cooked rice, half-cup of salsa verde, half-cup of grated cheese, and cooking spray.
Before heading to the campsite, mix your rice, meat, cheese, and salsa verde into a zip pouch or ziplock bag and freeze it. It's easier to carry the ingredients this way. Then, you thaw them when you want to prepare the burritos.
Take each tortilla wrap, and fill it with the mix. Wrap it and fold the ends. And then, take aluminum foil and spray the inside with cooking spray. Place the burrito inside the foil and seal the foil.
Cook the burritos on the side for about 3 minutes (depending on your campfire). Flip them over and cook the other side for another 3 minutes. Let the burritos cool for a little while before enjoying them with your kids.
9. Mac and Cheese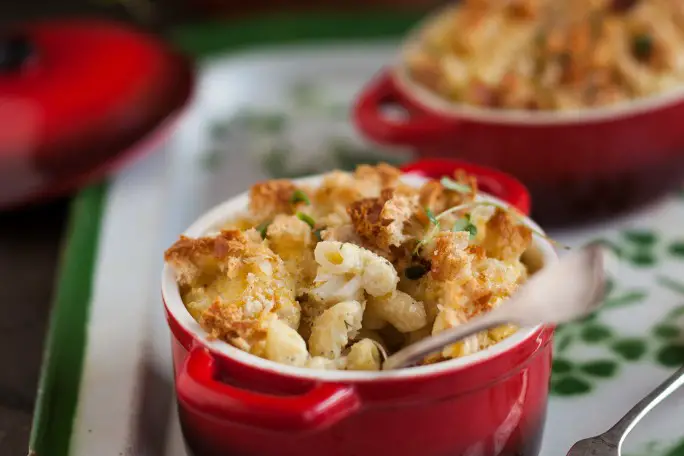 Kids love mac and cheese. It is one of the easy-to-make kid-friendly camping meals that everyone will love. The ingredients include a macaroni pack, a cup of grated cheddar cheese, a cup of grated parmesan cheese, butter, half-cup of cream, then pepper and salt.
Cook the pasta first. Let it cool, then stir in your cream, cheese, and butter. Add a little salt and pepper. Spray some cooking spray on aluminum foil. Pour the pasta into the foil. Wrap another foil around the first one. Cook on a grill for about ten minutes. Enjoy.
10. Orange Cake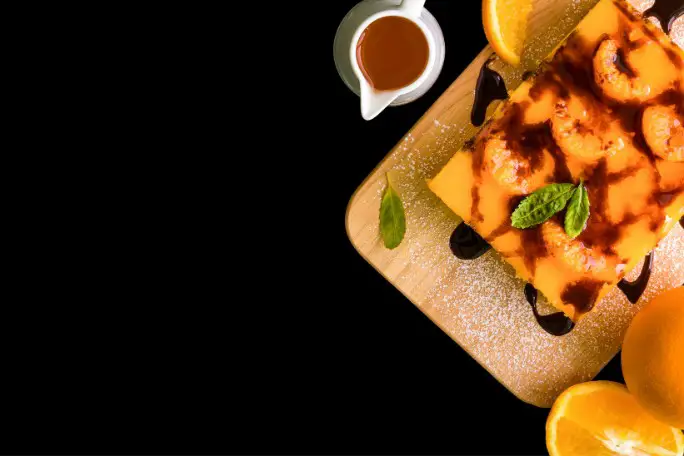 This is an enjoyable camping cake. The sight of cakes in an orange peel is something that kids will never forget. To make this, you need some cake mix and some oranges.
Cut the top of the orange, set the top aside, and scoop out all the innards. The kids can eat them. Fill the orange with cake mix to about ¾ full. Replace the top and wrap the orange in aluminum foil. Place the wrap on a grill or campfire and let it heat for about 20 minutes.
Unwrap your cake and enjoy it.
ALSO READ: Camping Food List For 3 Days Trip
Conclusion
You are spoilt for choice with all the meals on this list. As you can see from this article, you don't need to go overboard before preparing nice meals that your kids will love at the campsite.
Your kids will enjoy them, and they will keep asking for more. It will have them looking forwards to the next camping trip.