This post may contain some affiliate links. If you buy through any of our links, we may receive some commission, but at no extra cost to you.We hope you love the products we recommend!
Summer is just around the corner. Its onset marks the start of the most adventurous stretch of the year – the camping season! Whether you prefer taking an RV, tent camping, or something with a touch of glam, the best way to enjoy summer's beautiful weather is to stay outdoors as much as possible.
The problem is, being outdoors doesn't allow you to prepare gourmet food that you may have been used to. However, it is still possible to enjoy a variety of nutritious and delicious meals even when you're out at the campsite.
Here are some ideas:
3 Quick and Easy Camping Meals 

This is not the regular, bland, and lifeless scrambled eggs you regularly prepare at home. All you will need for this dish are eggs, clarified butter, and water. While you would normally use simple, unsalted stick butter at home, you wouldn't have the luxury of having a refrigerator or cooler to store the butter when camping. Thus, clarified butter will fit the purpose.
For every egg, add a tablespoon of butter and a tablespoon of water. Put the ingredients in a saucepan. Begin to stir right away to get the water and egg whites to mix. Place the saucepan over the fire. Break the yolks once the eggs warm up to get everything mixed well. The butter should start melting at this point. When this happens, take the dish off the heat, but keep stirring. The idea is to keep the eggs on and off the heat several times – 30 seconds over the fire, then 15 seconds off.
This way, the eggs will cook slowly while allowing the butter to melt. When the butter is completely melted, allow the eggs to cook on the fire a bit longer. Continue to stir until the eggs come together. At this point, the eggs will seem not yet done but take the dish away from the heat, anyway. The pan still has residual heat, enough to finish cooking the eggs.
Trail Mix, Bars, and Nuts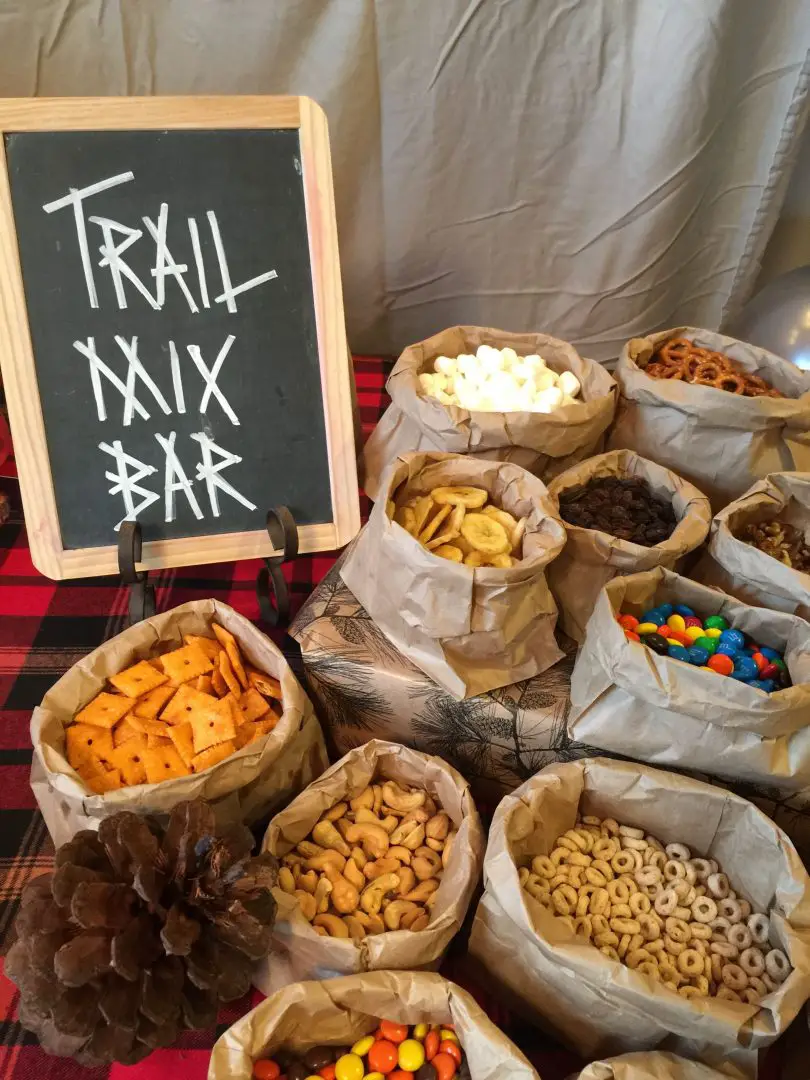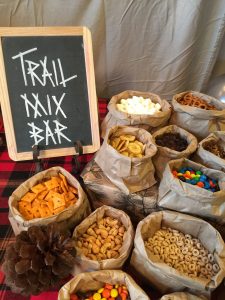 Trail mix makes an enjoyable camping snack. It is also fun to make together with your camping party when preparing for the trip. In fact, you can even have a fun trail mix-making party.
As a snack, trail mix is easy to prepare and light to carry. You can take it with you while navigating your hiking trail or while having fun with your mates around the campfire.
Sandwiches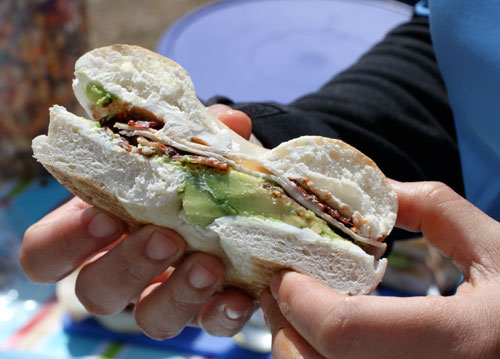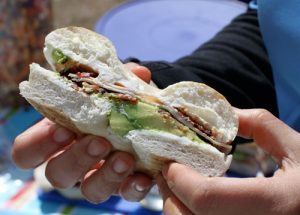 Sandwiches are easy and quick to prepare and can be personalized to suit everyone's taste. Just pack some jelly or peanut butter sandwiches, and you can have a ready camping meal anytime.
You may even remember making "sit upon" sandwiches from your boy or girl scouting days. The idea was to prepare your own sandwiches with cheese, meat, and any condiment you like. Then, you're supposed to wrap the sandwiches in clear plastic wraps and sit right on them.
Why not try it on your next camping trip. Who knows, it may rekindle the innocence of the child in you while doing it?
ALSO READ: Camping Food List For 3 Days Trip
Final Words
There you go! The list contains only 3 of the best meals to have in your camping trip. Whether you're out glamping or camping, it is best to bring only easy to pack food that helps minimize trash and offer easy cleanup. More importantly, bring food that will satisfy your hunger.