We may receive commissions when you buy through the links on our site. Full Disclaimer.
For ages, camping has remained a favorite activity for many families, especially the outdoorsy ones. People love the idea of being close to nature and sleeping in the outdoors underneath the stars.
Family camping trips make for adventurous trips with activities like hikes, fishing, swimming, and more to keep the family happy and improve the bonds between them.
With some family camping hacks, your camping trips will be so much better and more fulfilling.
Would you like to make your family's camping trips better with just a few steps? Would you like to have memorable family camping trips?
Here are some camping hacks that every camping family needs to know.
1. Have A Large Camping Tent With Compartments/Partitions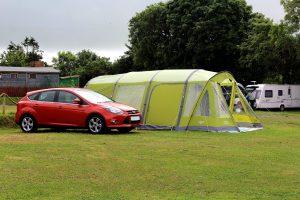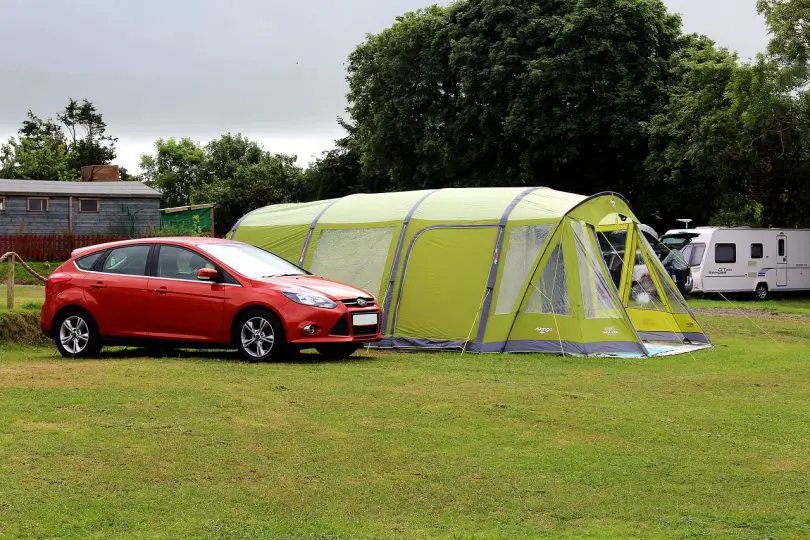 Most large camping tents come with curtains that allow you to divide the tent into compartments and partitions. This gives everyone privacy when they need it.
That way, males can stay in a section different from the females. Or parents can rest in one portion and leave another compartment for their kids.
The large tent will give everyone enough room to store their belongings. You'll also have enough space for family activities like card games, board games, and storytelling.
2. Have A Checklist While Preparing For Your Camping Trip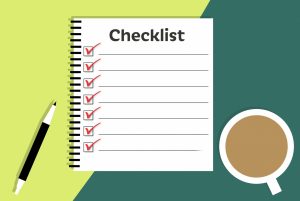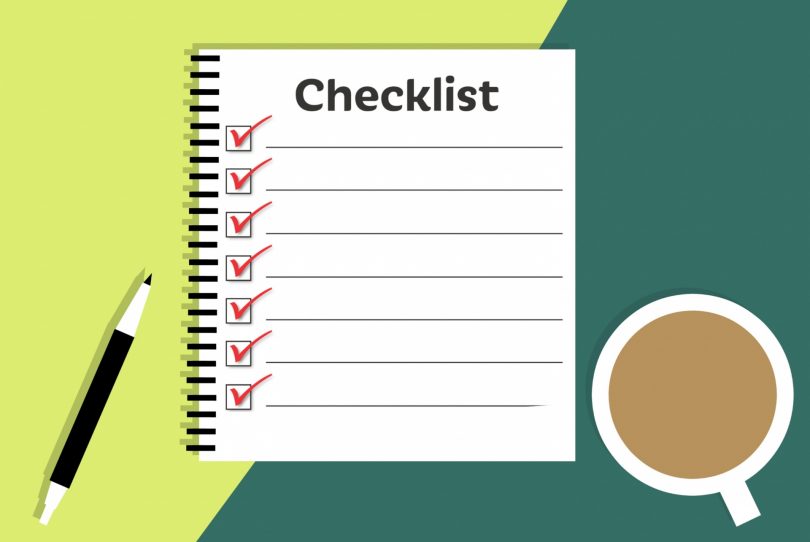 It's easy to forget something at home when preparing for a family camping trip. You have to think about little Johnny's underwear, baby food and teething medicine for your baby, your fishing line and hook, and a thousand and one other things.
A checklist makes it easy to remember everything and pack along all that you need for the trip. Have a general checklist, then different checklists for each person. Tick off each item on the list as you pack them among your luggage.
READ: Best Packing List for Camping in a Tent
3.    Label Each Packing Box
The first day of camping is usually stressful, as you have so many things to do. You have to unpack luggage, arrange them, set up your tent, and do other things.
Make things easier for yourself by having well-labeled boxes. It makes it easy to unpack at the camping site. Have clothes, food, games, and other things well-sorted out.
When packing, ensure that essential items are easily accessible.
4. Make a Portable Washing Machine with a Plunger and a Bucket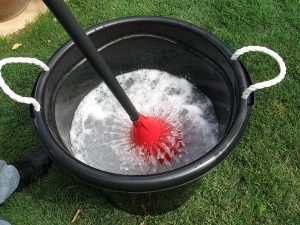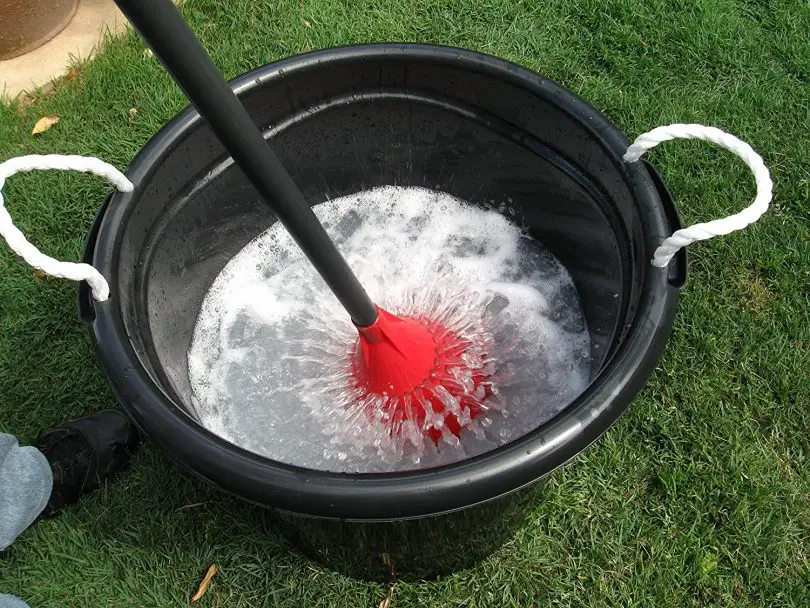 Little kids get dirty and messy a lot. If you don't have enough change of clothes to last you till when you get back home, you can wash your clothes at the campsite easily with this hack. Take a plunger and a bucket, and you can combine them to form a portable washing machine.
With this, you can wash clothes easily.
5. Go Along with Various Colored Duct Tapes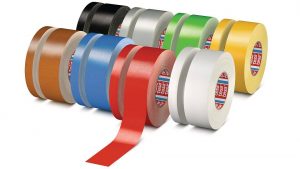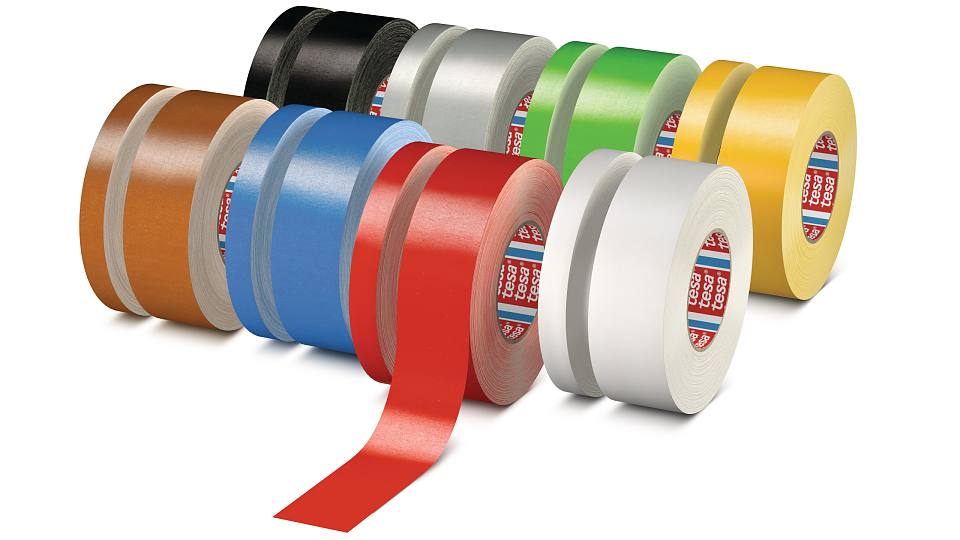 Colored duct tapes help mark your way when hiking. They ensure that you or any member of your family does not get lost.
Be sure to pick up the tapes on your way back, so you do not spoil the works of nature for others.
Duct tape is also useful as an emergency fix for repairing broken items.
6. Avoid Cooking Elaborate Meals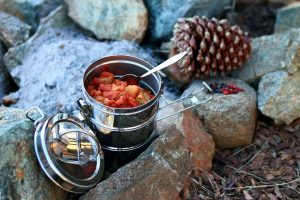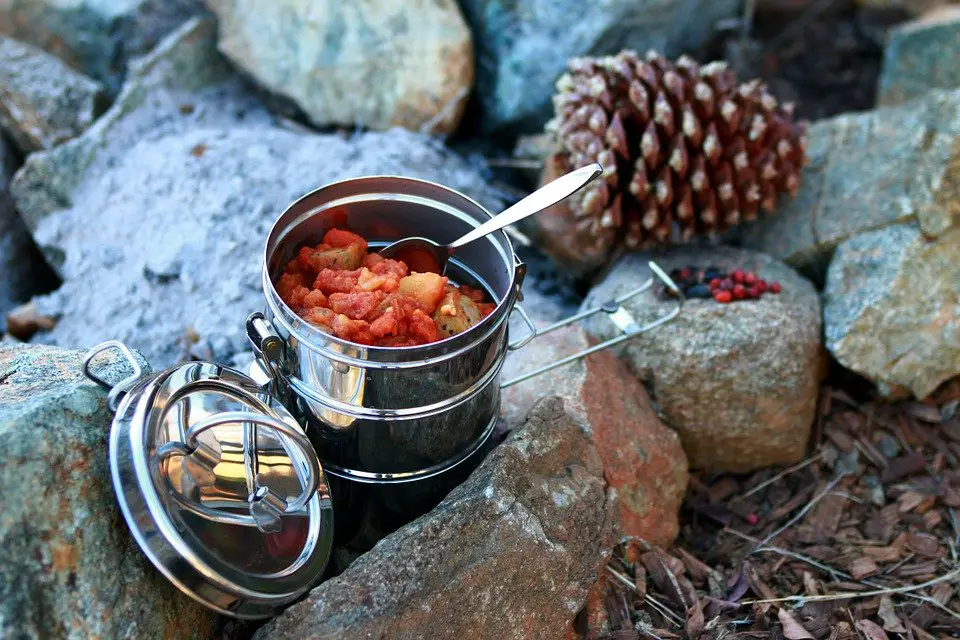 Elaborate meals take a lot of time and resources to prepare, especially if you have a large family. Simple outdoor meals will do. Complex meals will require you to pack a lot of ingredients and food items.
Also, you'll need to do a lot of water to cook them. Not to forget the stressful washing up to do after preparing the meal.
ALSO READ: Camping Food List For 3 Days Trip
7. Dress Your Kids in Plenty of Layers of Clothing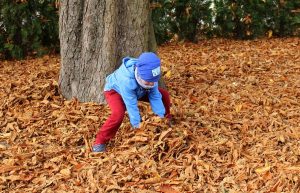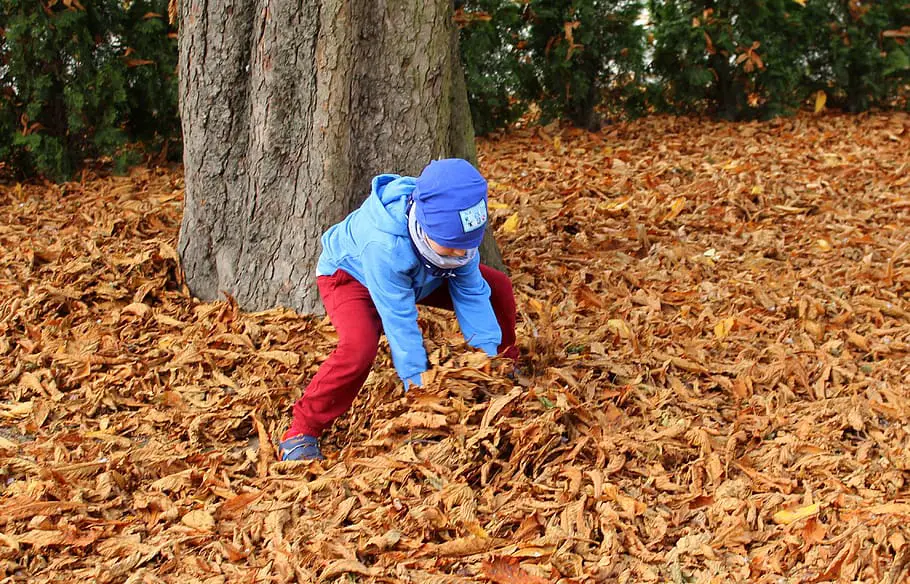 You'll be dealing with changing temperatures in the outdoors. Wear layers of clothing for your kids so they can remain comfortable.
Take along hats, gloves, and other necessary clothing accessories to keep them comfortable. Go with raincoats and wellington boots if there is the possibility of having rainfall.
A pleasurable family camping trip can turn miserable if the right clothing items aren't worn to protect you from the weather.
8. Pack More Clothes Than You Need
Kids get messy and muddy a lot, especially when you are spending time in the outdoors. It is not enough for you to budget the clothes for each day and pack them with you.
You need to have extra clothes for each person. Emergencies occur, and packing along enough clothes will spare your blushes.
9. Repel Mosquitoes with the Sage Plant
If you stay in a tropical region or other parts of the world where mosquitoes are common, this simple hack will help you get rid of them.
Place some sage leaves or plants in your campfire. The smell of this will serve as a mosquito repellant.
READ: How to Keep Bugs Out of Your Tent – 16 Sure Tips
10. Go Along with Whistles
You might think this is unnecessary, but it isn't. Whistles are great for locating each other in the outdoors and ensuring that no one gets lost. They can be used to scare away wildlife and signal rescuers. They are potential lifesavers that are often ignored.
Whistles also help to call everyone's attention.
If you don't have a whistle with you, you can easily transform an acorn cap into a whistle. Here is a guide that will show you how to do that.
11. Kindle Your Family Campfire with Doritos
Doritos? As in the Doritos that we eat? Yes. Those same Doritos. Chuck off some Doritos in the fire when it is going down, and you will see the fire roar back to life.
The Doritos chips are flammable, and you can start a fire with them. Cheetos, Fritos, and other chips also work fine.
12. Break Your Eggs and Store Them in a Bottle
Eggs are fragile to carry.  When you are camping as a family, you will need to carry along many eggs for your family. Save a lot of space by breaking the eggs at home and pouring them into a water bottle.
A water bottle could hold about eight eggs. You can even mark the bottle after pouring in each egg, so you can determine the exact quantity of eggs you want to cook.
This hack will save you a lot of space and the stress of transporting fragile eggs.
13. Follow the Same Bedtime Routines in Camp
Follow the same bedtime routines you did when you were back at home. This will help your kids to sleep faster and better. Tell them stories or read to them. Try to have them sleep at the usual time they slept back at home.
They need to wake up refreshed for the outdoor activities planned for the next day.
14. Let Your Kids Partake in Campsite Chores
Some parents do all the campsite tasks themselves leaving the kids to stay idle. This is wrong. Start your kids off with simple tasks like gathering wood for the fire or picking up litters from the campsite.
This instills a sense of responsibility and achievement in them, and it makes them happy. It will also bring you some relief.
SEE ALSO: 18 Exciting Camping Activities for Toddlers
15. Camp at a Site Close To Your Home
You do not have to drive for hours for your family camping trip. Find a campsite close to your home. This will allow you to return home anytime you want to pick up items that you forgot.
Look for a suitable campsite with amenities like water and electricity to make your camp experience better.
READ: How to Choose a Campsite – 10 Important Tips
Conclusion
Camping with your family outdoors will be better if you use the camping hacks in this write-up. We've tried them all, and they worked fine for us.
The right camping hacks will make all the difference between a dull, disastrous family camping trip and an exciting one.