We may receive commissions when you buy through the links on our site. Full Disclaimer.
Packing for your baby while planning a camping trip might seem tricky or confusing. Relax, it isn't as difficult as you think, babies are as humans as everyone else all they need is basic things to help them survive in the wild. The number one key to getting the right camping essentials for babies is planning.
You will need to plan according to the days you will spend on the trip, the state of where you will stay and then how much load you can carry. You will need to get the exact things to make your baby's stay an easier one. It helps to get a list (sit down and write one) then check items off till you have arrived at what you need.
Try to divide your list into categories as this would help with packing and sorting. There is nothing to leave behind from clothing to sleeping gears and foods. So it is best to divide them all into categories.
READ ALSO: 18 Exciting Camping Activities for Toddlers
Camping Checklist for Your Toddlers and Babies.

You would need to consider items for sleeping, feeding, and basic functioning.
Sleeping Items
Pack 'n' Play
While packing your tent, never forget that of your baby's. This mini tent-like item would save you a lot of stress when you need to do certain things without the baby interfering. You just set it up, place him/her in it, and check on him/her often.
This item has both a space for sleeping and playing. The choice is theirs. It might help to buy one which is durable and easy to fold for packing. Be sure to get one with washable material too; you would need to wash after use, surely.
Baby Sleeping Bag
Your child might want a cuddly night once in a while. You would need a suitable cover to prevent them from bugs. The sleeping bag will not only cover them but wraparound their either body leaving no space for exposure.
It could also be useful on cold and rainy days on camp, could be night or noon if this happens, you will need to prepare. Get comfortable ones with buttons or eyes instead of zippers for easy access.
Baby Peapod
You could be on a hiking trail and need to sit for a while, and it is possible that your child has fallen asleep on the carrier and you then come to the need for a play to lie him/her down, this is where a peapod comes in. You pop it out and there your baby has space to lie down with a roof for cover and enough protection from bugs.
Peapods would be a great addition to your list; they are comfortable and light. Get the type that has mesh around them for smooth flow of air, also get one with a sturdy pad underneath so it provides comfort when you lay it on bumpy places( be sure to ask at the stores you go to, I am sure the attendants would be happy to help).
Functional Items
Changing Mat
A diaper changing mat is a must-have; it isn't sanitary to change your baby's diapers on any surface around. Your tent probably has a makeshift kitchen, and everything might not be in place yet when your toddler needs a diaper change. With the changing mat, there is a limit in contact with whatever you have to keep germ free.
Also, there might be a need to change a diaper in an open place or up the hiking trail. A changing mat helps with that.
Diapers & Wipes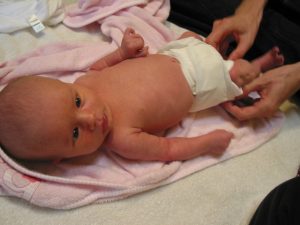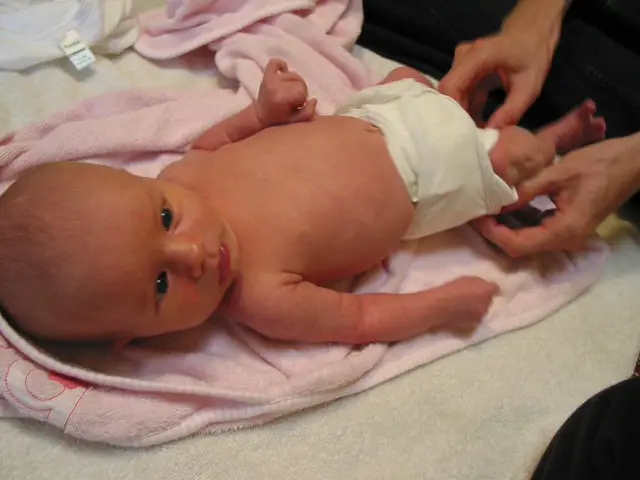 We have been on the diaper talk for a while now and haven't said a word about it. This is very crucial as it is the one with the most priority because you wouldn't enjoy your trip if your baby comes up cranky because of a late diaper change.
Go with enough diapers. It is safer to be with more than enough than to run short of diapers while on the trip. There are so many diaper options out there. It could be one which you only have to dispose of the inner or the type which you dispose of the whole thing the choice is yours, pick whichever you are most comfortable using. Do not forget wipes, hold enough.
Disposable Diaper Bag
Whichever choice you make for diapers, you will need to dispose of something, and most camps do not have trash cans for this. Therefore, it is better to go prepared with your handy diaper bag to avoid problems when it is time to dispose of your toddler's diapers. Stores have some special ones which contain smells, so they do not escape; it is advisable to get that.
Pacifier
If your baby loves a Binky, go with a pacifier, so it hangs well with the Binky to avoid any tantrums. It is one of the best camping essentials for babies
Toys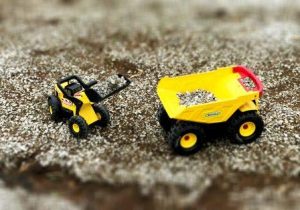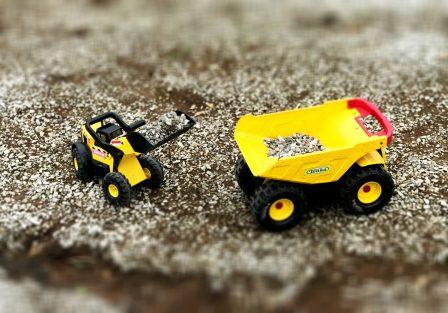 They could be plastic toys, plastic books, or stuffed animals. Ensure they can be easily cleaned, though, so it wouldn't be a hassle when you get back home. You could include digging tools like plastic buckets and shovels in case your toddler gets involved with some digging and beach games, in this case where you have a beach in camp.
Baby Carriers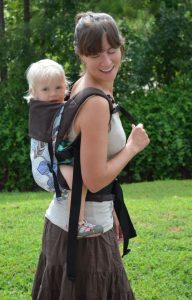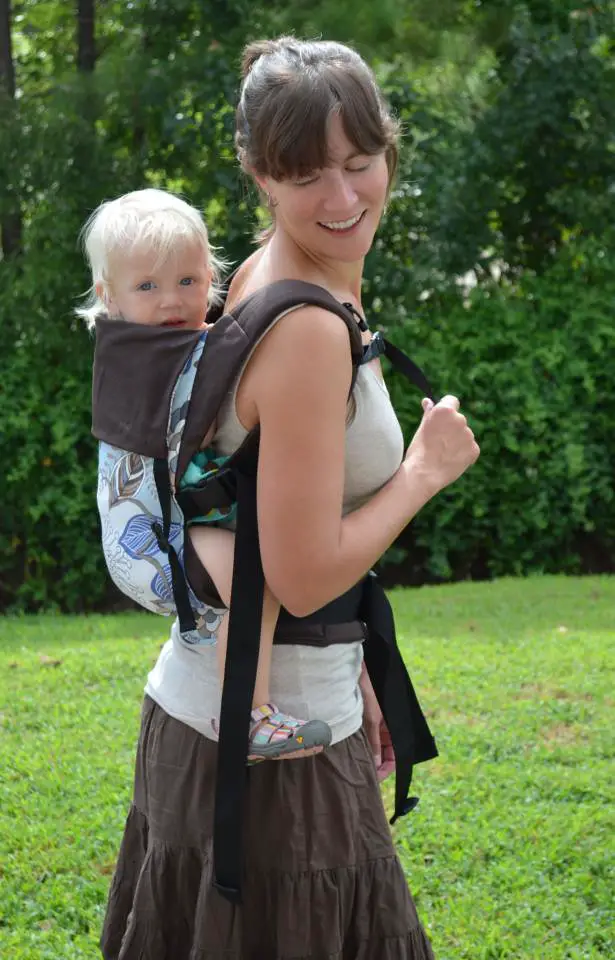 I am sure you plan to have some hiking trips. It might seem uncomfortable to have to haul your child around in your arms while watching for plants and animals. A great way to solve this problem is by getting a baby carrier. It could be a stroller if you would ply a smooth trail. But it is much safer to go with the kinds that strap your child across your front or back, this helps you move faster and smarter. It also gives your child a chance to look and take part in the hike even if they aren't exactly walking.
Make sure the carriers have safety harnesses that ties the carriers safely to you so as to avoid any accidents.
HighChairs
You would want to avoid a messy eating style, a sensible way to prevent this is to get a high chair, in this case, you can feed your child conveniently and avoid any spillage. Also, while you sit around the campfire at night, your baby can always take part once they are in their highchair by you. Get the type that can hold a significant amount of weight and easy to clean off too.
Clothing
Long-sleeved tops and trousers including onesies should be your target. You want to protect your baby from bugs that fly around and ease them of heat when it gets hot hence the need for onesies. Also, buy swimming trunks and a baby life jacket if swimming or canoe riding is in your schedule.
Get a sun hat to help protect their skin. Also, include a fleece coat or thermal in your bag for rainy days.
Glowing Bracelets
If your child is at the crawling stage, you might need some to put some ID on them at night in case they wander off, the glowing bracelets would help.
Mini Travel Bag
It would help if you had something to put a few diapers, wipes, and other necessities. Ensure to buy something compact and easy to move around.
Bugging Net
You would need one to ward away bugs through the net, hang it around your baby's pack 'n' play or wherever he/she is sleeping. Make sure it is baby safe, please.
Noise Machine
Unfamiliar noises from the camp could distract your baby from sleeping, bring along a device that would help drown out noises so they can sleep well.
Feeding and Protection.
Flasks, Feeding Bottles & Thermos
You would need warm water at reach especially if you have a weaned baby who feeds on formula. Having to rush to boil water at every turn would be stressful to preserve some for later. You can get disposable bottles or bottle liners for a smooth feeding experience.
First Aid Box
Fill it with Mosquito repellent(No DEET), bandages, sunscreen(for babies that are six months and above) rubbing alcohol, cotton wool and baby antihistamine in case of any emergencies.
Foods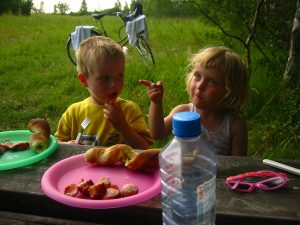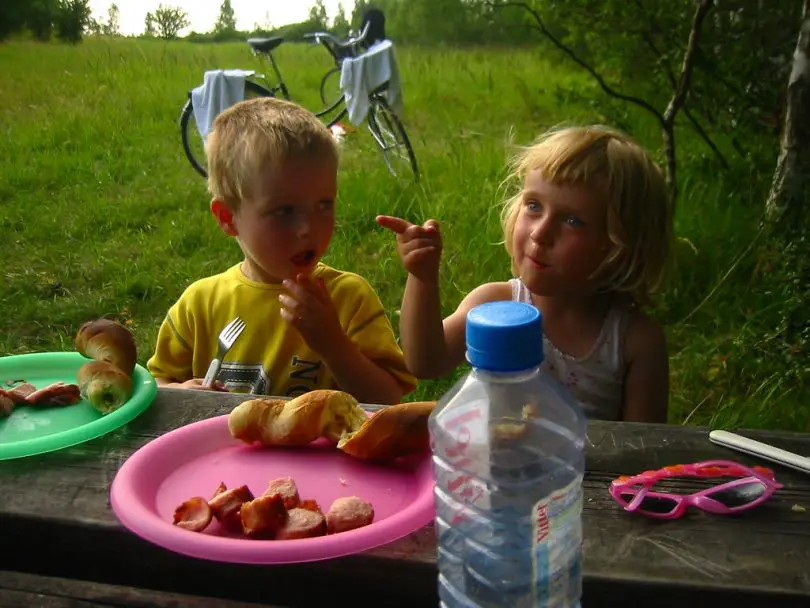 Very Essential, Apart from formula get some snacks like applesauce, cup juice, cheerios, and the likes. Keep your kid-filled in between meals and if your baby is teething, bring along teethers to pacify them.
Conclusion
Having a kid shouldn't be a hassle when you need to go camping, proper planning, and getting camping essentials for your baby sets everything in motion. After reading this list, you know the things to go with if you plan to take your baby camping with you; I have listed items for sleeping, eating, protection, and playing.
Remember to keep a list, so you do not forget, compare, and match your needs according to where you plan to stay, so you know what's best for you. And check off whatever you have got to make organization easier.
What else? You might find the below video very helpful. It contained more essentials and some helpful tips.