We may receive commissions when you buy through the links on our site. Full Disclaimer.
Tents are the primary gear for a tent camping trip.  
They provide you with shelters and serve as storage for other gears you might have with you on the trip. However, a leaky tent will perform these jobs badly. Dews and even the lightest downpour of rain could get you and your belongings all soaked up.
Waterproofing helps to keep the inside of your tent dry. It is a critical aspect to consider in a camping tent. So, it is crucial to be aware of its purpose, what to do and when, and so on, to ensure your camping outings always go uninterrupted.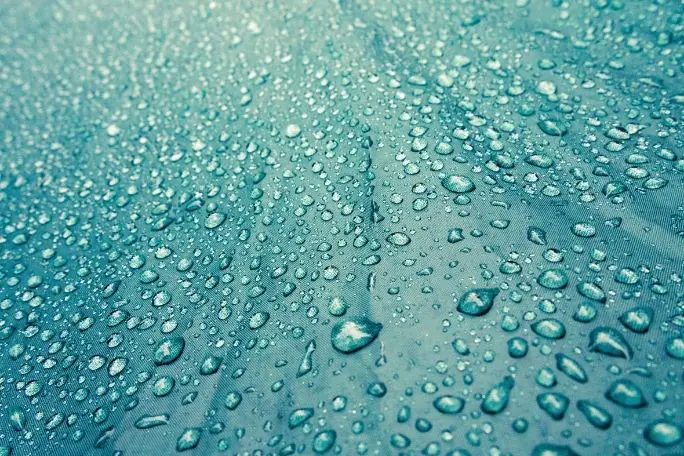 In this post, we will answer some of the burning questions regarding the waterproofing of camping tents:
Do Tents Need to be Waterproofed?
The straight answer is YES! If you are buying a tent for camping purposes, then it has to be waterproofed.
Because, even if you are so sure it won't rain during your trips, you can't escape water droplets from the early morning dews. And this will get into your tent if it's not waterproofed.
Do You Need to Waterproof a New Tent?
To be on the safer side, you should waterproof your tent straight out of the box.
Almost 100% of camping tents are made with waterproof materials. But, sometimes, the waterproof coating is not just enough. To consider a piece of fabric as waterproof, it needs to have a Hydrostatic Head rating of at least 1000mm.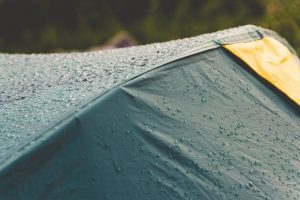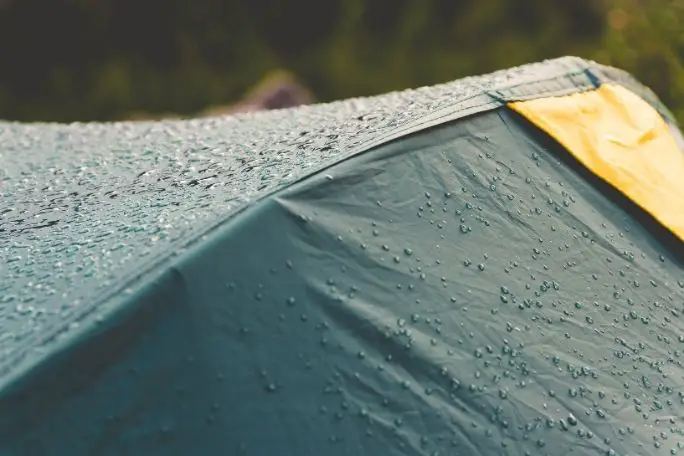 Again, there are times when some parts of the tent, such as the floor fabrics, for example, not to be waterproof coated.
Generally, if your tent is from a reliable manufacturer, you can try to trust their waterproof label.
Nevertheless, one way to be sure is to put the tent to a small test at home by spraying some water on it. If it leaks or gets soaked then, you need to waterproof it.
Do Tents Lose Their Waterproofing?
Let's face it; tent waterproofness is never forever. 
Tents lose their waterproof potential due to many factors, including but not limited to;
How frequently it is used. 

Weather conditions (rain, sunlight, snow) it's exposed to.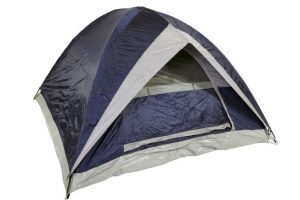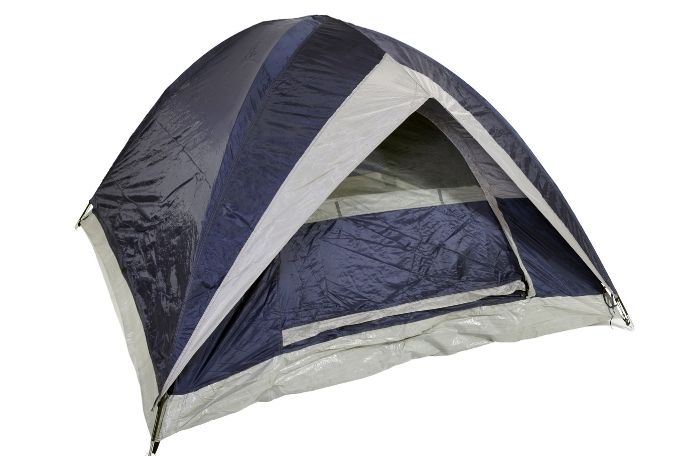 One other factor determining how soon a tent loses its waterproofness is its Hydrostatic Head (HH) rating. As a rule of thumb, the higher this rating is (usually measured in millimeters), the longer it stays waterproof. 
How Long Does Tent Waterproofing Last?
There is no way to be sure, but an important issue is the type of waterproof coating used.
Silicone coatings last longer than PU coatings. Either way, it's safe to say that tent waterproofing can last for up to (2) two years.
However, depending on the frequency of use, it's advisable to reproof your tent every six months to two years. 
How Do You Waterproof a Tent for Cheap?
If you choose to do it by yourself, then you'll be glad to know that tent sprays are very cheap in the market. 
Scotchgard Heavy Duty Water Shield is available for just about the price of two KFC's Mac & Cheese Bowls.
Meanwhile, premium sprays like the Nikwax Tent Waterproofing Spray and 303 Fabric Guard are both available for around the price of four KFC's Mac & Cheese Bowls.
Read Best Tent Waterproofing Spray to learn more about these sprays and go about the waterproofing process.
You can also try this homemade waterproofing spray.
How Often Should a Tent be Waterproofed?
If you heavily use your tent, then it's a good idea to reproof it every six months to one year.
But, if you only go on 2-3 weeks camping in a year, then you can reproof every couple of years.
However, it's not very smart to wait until the tent is leaking before taking action. It is always better to be safe than sorry.
What is the Best Waterproofing for Tents?
The best waterproofing type for tent fabrics is silicone coatings. 
Unlike PU (Polyurethane) based coatings, which hydrolyzes over time, causing the fabrics to become weak and making them vulnerable to tears, Silicone coatings make the fabrics stronger. 
Besides, silicone coatings are lighter on fabrics compared to heavy PU coatings.
So, go for tents with Silicone waterproof coatings if you can. Silicone-based tent sprays like the Nikwax Waterproofing Spray are also superior to the PU ones. 
Why Does My Tent Leak When it Rains?
There are myriad reasons why a tent can become leaky. If there is no tear on any part of the tent, then one of the common causes is the seams. 
Tent seams are the areas where two or more pieces of tent fabric meet, mostly through stitches. They are prone to leaks. The only fix is to get a sealant and apply it along these seams.
Another obvious reason could be due to a weak waterproofing coating. We normally advise you to go for a Hydrostatic Head of 3000mm or more.
And sometimes, the water that is getting into your tent is only from the condensation caused by the weather… nothing to be worried about.
How Can I Make My Tent Waterproof Again?
You make your tent waterproof again by reproofing it.
If you need to reproof your tent, you have to buy a waterproof spray and apply it to the tent. Be sure the tent is clean and dry.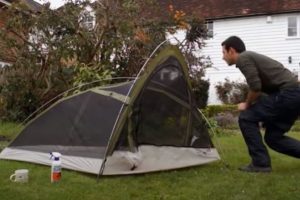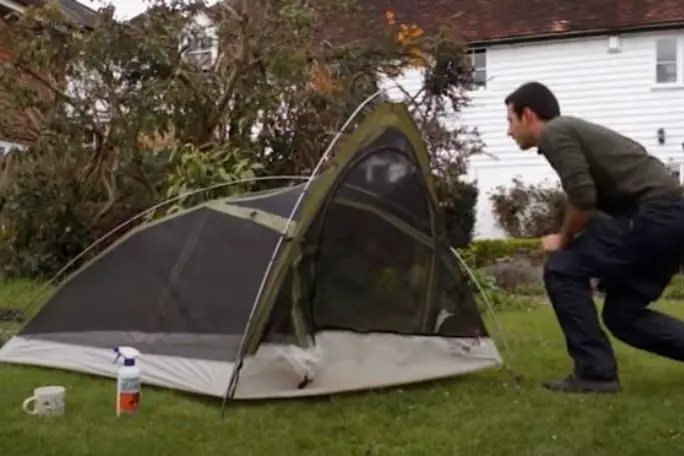 Don't forget the floor and the rainfly. Remember to use sealant to seal the seams; that's a more leak-prone portion of the tent. 
We have a more detailed guide here.
How Do You Waterproof the Bottom of a Tent?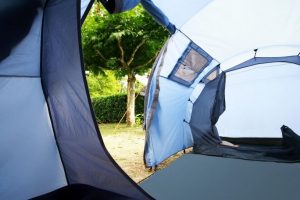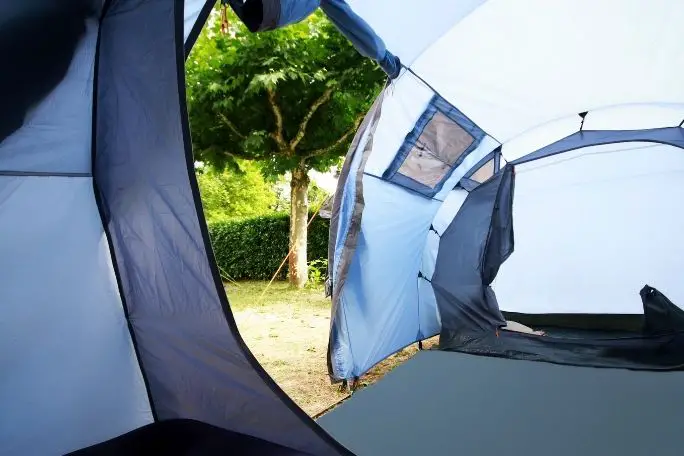 There isn't much difference between how you waterproof every other part of the tent and the floor. You will have to seal the seams and apply the waterproof spray on the other parts of the fabrics that made up the floor.
TIP: Be sure to use an extra tarp to prolong the life of your tent floor.
What is the best waterproof rating for tents?
The higher the (HH) Hydrostatic Head's rating better. But the general idea is that any rating above 1000mm is considered waterproof. The question now will depend on the frequency of use and the weather conditions you plan to expose the tent.
Anyway, don't be surprised if your 10,000mm rated tent is leaking in the same condition where a 3,000mm tent is holding fine. These ratings hardly consider other critical factors like the seams, floor, etc.
As a plus, the higher the rating, the longer the waterproof will last.
Is 2000mm waterproof good for a tent?
We have always advised that you go for HH of at least 3000mm from experience and research. We have found those to perform well under light or average downpour of rain. But a 2000mm will still be of good use in a very light shower condition.
Is 3000mm waterproof good for a tent?
Very well! 3000mm should do fine in most average rainy situations. It's our least recommended rating on this website.
Is 5000mm waterproof good for a tent?
If every other factor is intact, 5000mm rating will be very waterproof enough for most average to heavy rainfall. And everything above 5000mm should perform outstandingly.
Conclusion
We have answered some of the top questions regarding tent waterproofing. We hope these answers are detailed enough for you to make the appropriate decisions for your tents.
We have a more detailed guide on how to waterproof your tent, read: Tent Waterproofing Methods. 
Also, you can read: for information about 9 of the Best Tent Waterproofing Sprays.