We may receive commissions when you buy through the links on our site. Full Disclaimer.
The first key to having a good camping trip is to have a comfortable tent. Your camping tent is your home away from home. It is only right that you make it as comfortable and as cozy as possible.
How do you make a simple tent comfortable? How do you add simple home comforts to an outdoor tent?
Don't worry; I'll answer all these questions in this article. Here are 20 camping tent hacks to make your tent very comfortable.
1. Buy A Larger Tent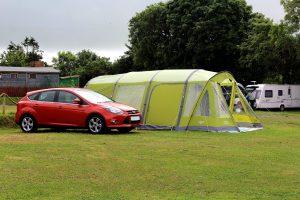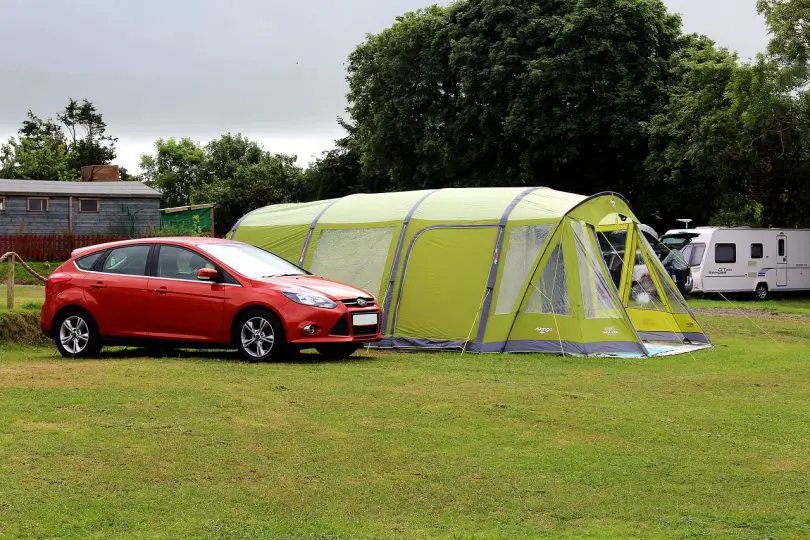 The larger your camping tent, the more space you have for your camping items, and the more comfortable you are. You do not want to be cramped up with your bags, camp light, and other items in a tiny space.
In the future, you might want to bring along a friend or family member on your trip. Sharing your already limited tent space could make things highly uncomfortable for everyone. Be proactive and get a larger camping tent.
READ: Top 25 Best Tents for Camping with Families In 2020
2. Attempt Setting Up The Camping Tent At Home
Practice setting up your camping tent at home where you will be more relaxed and free. You will also have more time to figure out the tent and iron all kinks.
Sure, you might think, "it's just a tent; I'll figure it out easily." Wait till you get to your campsite, and you discover that the tent needs extra pins, or you needed a tool like a hammer or a plier to set up the tent fully.
You do not want to waste time setting up a tent under a thunderstorm or limited lighting conditions. You might do a lousy job, and the whole thing could ruin your camping trip.
The more you set up your tent, the more you get better at it. You can practice in your back yard, garage, front lawn, or in your living room.
3. Bring Along Extra Tent Padding
Padding up your tent will make it more comfortable. Padding the walls with some blankets could retain more heat and help keep you warm on a cold night.
You could also bring along extra blankets along with a nice inflatable mattress to keep you well-rested and to protect you from the hard, cold ground.
4. Make Your Tent Waterproof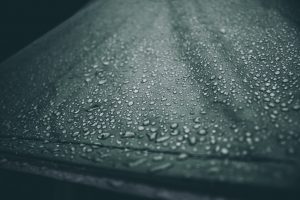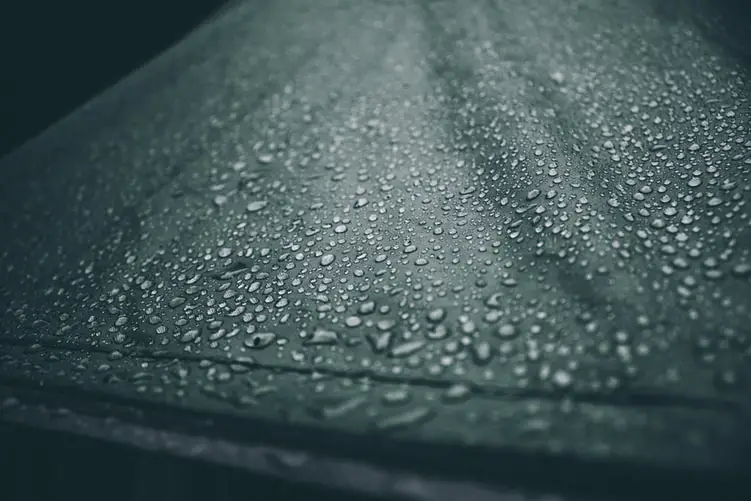 You can never be too sure of the weather. It could be sunny and the next thing you know, rain could start. You need to prepare your tent for any adverse weather conditions.
Waterproofing your tent is key to keeping you and your belongings dry. You can bring along a can of silicon sealant. Then spray every inch of the tent all over from left to right and from top to bottom. This will keep your tent waterproof.
You can also buy a tarp and rig it over your tent. The tarp adds an extra layer of protection to your tent and ensures that you remain dry for the duration of your trip. You could even lay another tarp under your tent to protect your belongings better.
Before embarking on your camping trip, inspect the tent at home and check for any leak or hole. Amend the tent and fix any leak or tear you find.
5. Avoid Camping On Certain Periods When The Campsite Will Be Crowded
If you go on camping trips during specific periods, you might not enjoy your tent as you should. You might be forced to set up your tent in an unfavorable position. Also, there might be litters around your tent.
Your sleep and planned activities might be disrupted due to the noise made by others.
Plan your camping trips around periods where you will have the campsite to yourself, and you'll enjoy your tent better.
6. Bring Along Your Favorite Beverages And Snacks
Do you usually start your mornings with a cup of hot coffee? Or, do you have to drink warm milk at night to help you sleep? Do you keep a glass of water by your bedside?
Nothing is holding you back from bringing along your favorite beverages on your camping trip. Your camp tent should be a home away from home. Don't let anything stop you from replicating your favorite home experiences on your camping trip.
Imagine yourself sitting down on your camp bed, sipping your favorite beverage, munching on your favorite snacks, and reading a paperback by your camp light. Pure bliss!
7. Use The Campsite Amenities On Ground
Some campsites come with amenities like a level ground for your tent, WiFi, picnic tables, restrooms, hot showers, etc. Take advantage of these amenities.
Use them to make your camping tent more comfortable.
READ: How to Choose a Campsite – 10 Important Tips
8. Bring Along Games, Books, And Other Fun Items
Bring along your favorite books, board games, and gadgets to make your tent more fun. You can load your iPad and your laptop with movies, TV shows, and games, and you bring them along with you during your camping trip. Add a portable speaker for a better family experience.
You can bring along a portable battery pack. You could go to a campsite with an electric supply for campers. This way, you and your family/friends can have a wonderful, fun time without missing anything.
9. Keep The Bugs Out With A Can Of Insecticide
Take a can of insecticide to the camping site to spray in your tent and protect you against bugs. This will help you have a better, comfortable night rest in your tent.
You can also rub bug-repellant lotion on your skin.
10. Tidy Your Tent Every Day
A neat, tidy tent is visually appealing and much easier and comfortable to live in. Pick up every litter and dispose of it appropriately.
You could buy small, foldable brooms and a dust pack. You could even have a small waste bin inside the tent. You can bring a foot mat and place it outside the tent door to keep dirty feet away from the tent.
11. Pump Up Those Inflatable Mattresses
Bring along an inflatable mattress with you to your next camping trip instead of a sleeping bag or a mat. An inflatable mattress is more comfortable. All you need to do is to inflate it right after setting up your tent.
You could even make things more comfortable by purchasing a double high inflatable mattress. It feels more like a real bed, and it is very fluffy.
12. Don't Leave Those Good Coolers And Flasks At Home
Bring along your coolers and flasks with you on your camping trip. They will keep your food warm and your drinks cool. You don't have to leave the camping area to look for ice all the time.
You can leave your drinks in the sealed cooler, and you'll have cold beer anytime you want, just like you used to at home.
Coffee and tea-loving people can bring an insulated mug along with them. They are good at keeping hot drinks hot and cold drinks cold. They aren't costly, and they are portable enough to fit into your hiking bag.
READ: Top 8 Best Small Coolers for Camping
13. Fan Away The Heat With A Portable Fan
Bring along a portable battery or electricity operated fan. This will keep you cool in the heat. These fans are compact enough to be moved around the tent and positioned anywhere you want them to be.
READ: 8 Best Portable Air Conditioners for Tents
14. Bring Along A Lot Of Bed Sheets And A Comforter
Make your camp tent feel as comfortable as your home bed by bringing along some bed sheets and a comforter. A well-padded comforter will wrap around your body and keep you very warm.
You could even bring along a pillow and an eye mask. You will sleep better and wake up more refreshed and ready to enjoy your day.
15. Lay A Rug On The Floor Of Your Tent
Make your tent cozier with a comfy rug on the floor. It's even better if the rug matches the color of the tent. It makes your tent feel like an actual room.
Be sure to check if your rug is the right size and fit for your tent before bringing it along.
16. Freshen Up The Air With Some Air Freshener Or Scented Candles
You can recreate the familiar smells of your home in your tent by bringing along some air freshener and some scented candles.
Your tent will have a refreshing, homey smell. The scents and fragrances will make you feel at home and sleep better in your tent.
Place them in candle holders and be careful not to place them close to your personal belongings and other hazardous materials if you have scented candles in your tent.
17. Protect Your Back And Your Spine With A Comfortable Chair
Sitting in your tent might be uncomfortable if you don't have a good chair. You can bring along an inflatable blowup chair, or you could carry along a regular chair.
These chairs are great for your back, and you do not have to sit on the rough ground again.
READ: Best Camping Chair With Back Support In 2020
18. Go Along with A Foldable Side Table
Bring along a small foldable side table for your tent. It will be useful in so many ways. You can use it to hold a bedtime lamp for reading in your tent at night. You could place your meals on it. You could put a glass of water or drink on it.
The tables are small and won't take up much space when transporting them.
19. Prepare For Midnight Trips To The Restroom
Make your trips to the restroom easier by placing your shoes or flipflops by the door of the tent. This will make it less stressful for you to ease yourself at night.
You can also use the restroom some minutes before bedtime to prevent you from having to go to the restroom several times at night.
20. Repeating Familiar Home Routines At The Campsite As A Camping Tent Hack
Repeating routines like brushing your teeth at night or going for a night jog can help you settle down comfortably in your tent. They bring a form of normalcy to your new environment and help you settle down faster.
According to the Sleep Doctor, having a bedtime ritual will help you sleep better. You could also bring along familiar bed items and your favorite pajamas.
Conclusion
As you can see from the write-up above, making your tent comfortable isn't that difficult. You just need to bring along the right items for your camping trip.
With these camping tent hacks, your tent will be so comfortable, and your camping trip will be much more enjoyable.